Mari Carmen Cortina is originally from sunny Southern California.
She is a Swiss & European PGA Golf Pro.
She has been a PGA Golf Pro for 30 years and  has taught Yoga & Tai Chi for 20 years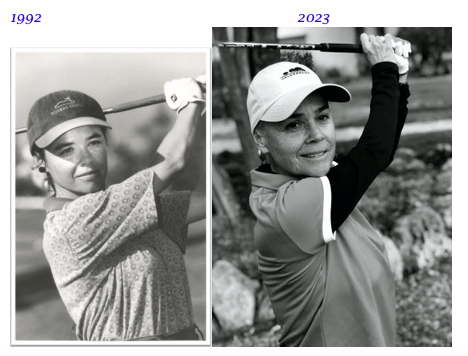 She holds a B.A. in Physical Education and Spanish.  She also holds a qualification in Child Development.
She is fluent in English and Spanish.
Her mother was Californian and her father was from Santander, Spain. The same place as Severiano Ballesteros.
She developed her passion for golf by watching and supporting the late Seve Ballesteros. It was his charisma, his passion for the game and his handsome looks that changed her life. She became a  PGA Golf professional. Living in California she had lots of opportunities to play with special celebritiesin charity Pro-Ams.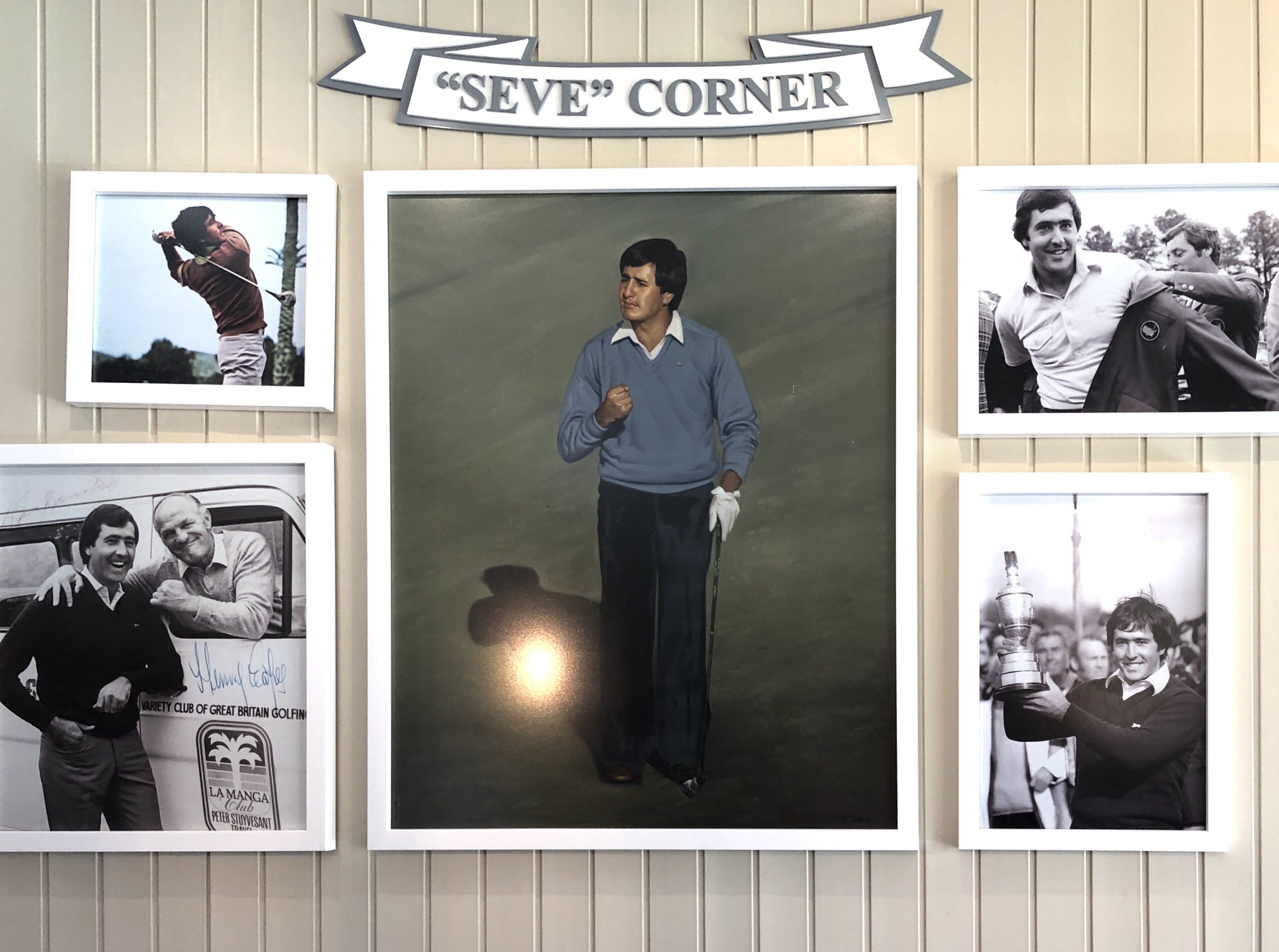 "You cannot achieve anything without effort and whatever is achieved without effort is neither appreciated nor valued."
"No se consigue nada sin esfuerzo y lo que se consigue sin esfuerzo, ni lo aprecias ni lo valoras."
Severiano Ballesteros
Severiano  has and always will be her golf idolo.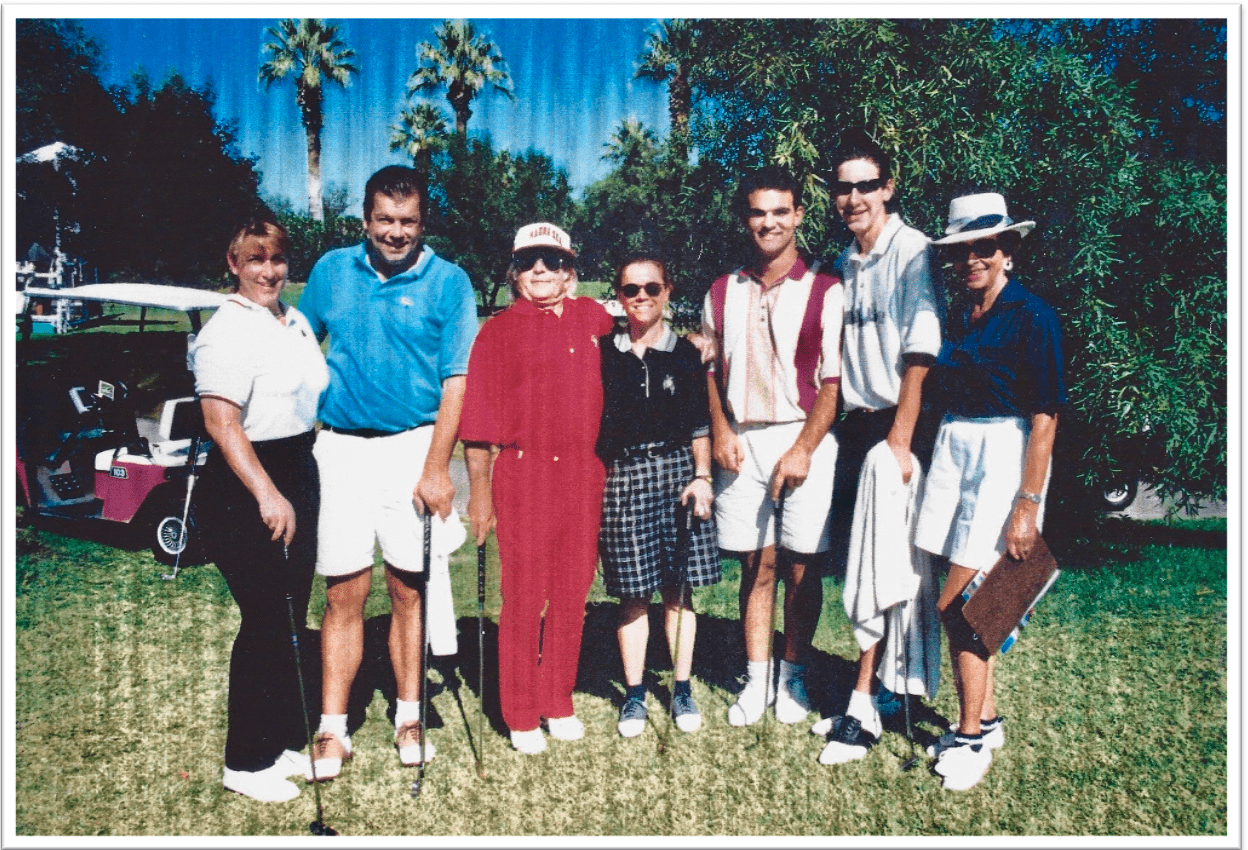 Arte Johnson an American comic actor who was a regular on television's
Rowan & Martin's Laugh-In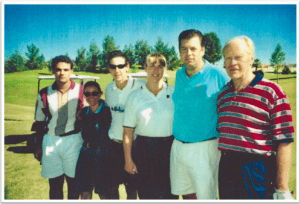 Former USA President Gerald Ford
She then moved to Spain to teach what she loves. Her live journey and her jobs took her to Menorca, Barcelona and Oliva Nova (Valencia).
She met her Swiss husband while teaching golf in Spain and later moved to Switzerland.
She teaches Golf, Tai Chi and Yoga. She is a health and nutrition advocate and teaches it to caring mothers and their children.
Mari Carmen is a true motivator. She loves what she does and does it with love. Since an early age she has had a passion for nature, children and animals. Petting a dog, a cat or a horse still make her eyes sparkle.
The real test of golf and life is not keeping out of the rough, but getting out after we are in.
Henry Lash